Summary:
We are looking for someone with the energy, drive and skills to deliver outstanding customer service to join us as Customer Services Co-ordinator. Based at our offices at Meteor Street, Cardiff, you will be responsible for managing front line services to our tenants, as well as residents of the diverse communities in which we work.
About Us: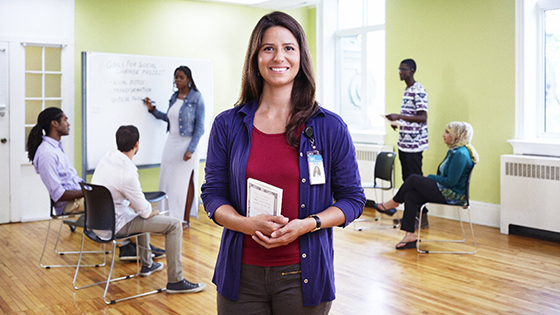 CCHA was established in 1996 and is a Registered Society with charitable status. We formed when Adamsdown Housing Association and Moor Housing Association merged. Between them, Adamsdown and Moors have been providing homes in Cardiff for over 35 years. We are a non-profit organisation that is registered and supervised by the Welsh Assembly Government.
Job Role:
It is an exciting time to join CCHA. We are working closely with our residents, staff and partners to develop outstanding services that our customers really value. This role is a key part of that work and we want someone who is a naturally confident communicator, with the ability to use their own initiative, especially under pressure. Managing key relationships with partners, contractors and the wider CCHA team is also important.
A creative thinker, you will be responsible for leading the Customer Service team by modelling and promoting positive behaviours. You will also lead on areas for continuous improvement, working collaboratively to identify and implement improvements to the services we offer.
Additional Information:
Please note that on occasions, there will be a requirement to work outside the core business hours of 0700-1900, including weekends.
A fully enhanced DBS is required in this role.
In addition to a competitive salary, we offer the following benefits below:
Annual Leave
We offer a basic leave entitlement of 25 days per annum rising to a maximum of 30 days (this is in addition to bank holidays and pro-rata for part-time employees). We also offer employees the opportunity to buy an extra week's leave at the beginning of each year.
Training and Development
We are committed to investing in continuous training & development.
Flexible Working
We understand the need for flexibility and that people want a healthy work/life balance. We have a range of working pattern options available that can help achieve this, including compressed hours, flexibility between 7.00am and 7.00pm, home working, expanded hours, team-based self-rostering, job share and part-time working.
Wellness at Work
We are gold accredited on the Corporate Welsh Health Standard. We have a dedicated group of staff who help to keep you healthy at work by providing Wellness at Work. As part of this programme we provide staff with free refreshments and free fruit every week. Range of activities throughout the year such as sponsored events, fitness tasters, alternative therapies, advice from health professionals and much more!
Financial Benefit
All employees are entitled to take advantage of the following benefits from day one of employment:
Permanent Health Insurance
Pension Scheme.
Child Care Vouchers
Gym Membership
Mileage: generous mileage allowances for business mileage.
CCHA is committed to advancing equality and diversity and to create an inclusive working environment, on the grounds of age, disability, gender reassignment, marriage and civil partnership, pregnancy and maternity, race, religion and belief (including lack of belief), sex and sexual orientation and to foster good relations between different groups. We believe this can be achieved through attracting, developing, and retaining a diverse range of staff from many different backgrounds who have the ambition to create an Association which seeks to fulfil our social, cultural and economic obligation to Cardiff.
We are an equal opportunities employer who values diversity and welcome applications from all sections of the community.