Summary:
The overall job purpose is to support the operation of the Finance function and the delivery and development of high quality finance strategies and systems that enable Barcud to meet its business objectives and the needs of internal and external stakeholders.
About Us: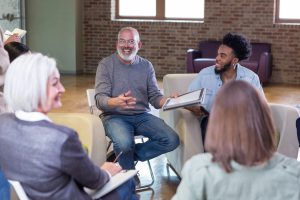 In 2018, the voluntary Boards of both Tai Ceredigion and Mid-Wales Housing Association announced that they had started on a journey of exploring closer collaboration between the two landlords.
By doing so, the new organisation is in a position to develop even more affordable homes and provide more significant employment and training opportunities for staff and tenants within the mid and west Wales region. The merger brings exciting new opportunities for tenants, residents, employees and local businesses.
Find out more about us here
Job Role:
Finance:
• Undertake a wide range of support activities to the Finance Team to assist the delivery of services in a timely and customer-focused manner.
• Be a point of contact within the finance department for telephone, post, and email queries from all contacts including sub-contractors, suppliers, tenants, leaseholders, other organisations and staff. Be a point of contact for staff from other departments regarding transaction questions.
• Input documentation to the Group's financial management systems ensuring that records maintained are accurate, timely and made in accordance with relevant legislation.
• Reconcile financial transactions such as bank, petty cash and credit card reconciliations.
• Ensure that policies and practices are adhered to in line with current financial legislation, recognised best practice and appropriately to organisational needs.
• Produce and ensure the accuracy of a weekly BACS payment run and take ownership of the correct allocations of the purchase ledger.
• Create and input journals as necessary on a regular basis.
• Maintain effective relationships with suppliers and other stakeholders.
• Be a point of contact for staff from other departments regarding transaction questions.
• Provide finance support collaboratively across the Group's services.
• Contribute to the month end process, ensuring transactions are inputted in a timely manner.
May 2021
• Maintain details of all checks and conformations done to supplier bank and contact details.
• Actively participate in any audit inspections providing the necessary support and advice as appropriate.
• Produce financial information and reports when requested.tives.
People:
• Promote a high-performance culture that drives continuous improvement and efficiencies.
• Communicating the priorities, plans, vision and objectives of the Association to ensure effective delivery to the agreed service standards and targets.
Corporate
• Promote, develop and manage effective partnerships with internal and external stakeholders to achieve continuous improvement in the provision of services.
• Promote Health and Wellbeing initiatives throughout the organisation.
• Provide excellent customer service to all internal and external customers.
• Work within the Association's equality, diversity and inclusion policies at all times and in all aspects of service delivery and employment.
• Ensure that the Association and its employees comply with all legal, statutory and regulatory requirements along with best practice.
• In all aspects of the Association's work, to promote effective communications, excellence in customer service, and a focus on continuous improvement.
• Carry out such other duties and responsibilities as may reasonably be requested.
Download the job description and person specification Here
Additional Information:
Salary: £25,127.00 pro rata

Hours and Contract Type: 20 Hours, Part Time and Permanent
Location: Newtown
To Apply:
Closing date: 6 December 2023 (midday)
(Please note that applications received after this deadline will not be accepted)
Interview date:14 December 2023
To apply please follow the link below.
Any problems with the links in this advert, please contact bev@charityjobfinder.co.uk