Summary:
IT Manager
This is a fantastic opportunity to join a small and busy communications team where no two days are ever the same.
About Us:
IT Manage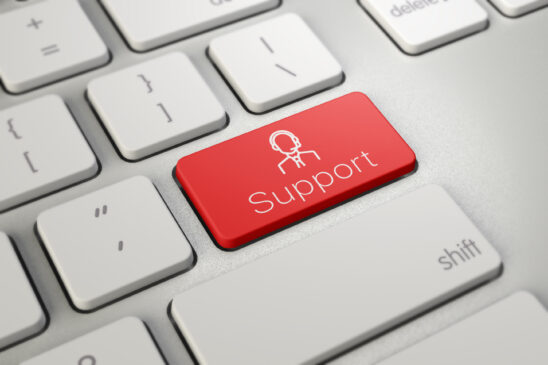 Cadwyn is a community housing association based in Cardiff.  We are a diverse business with experience in social housing management and development, social lettings, market lets and sales, commercial regeneration and an amazing furniture recycling project (NuLife).
Find out more about us here
Job Role:
Are you a strategic ambassador for technology who puts customers and colleagues needs first? We are looking for a Technology Manager to provide operational management and strategic leadership to our excellent IT team and drive forward our Digital Strategy.
The team are fantastic and have made significant progress over the past few years. You'll be responsible for ensuring all the organisation's systems are running smoothly. This means making sure our 100+ staff can carry out their work effectively and efficiently whether they're in the office or out and about. You'll also be exploring and anticipating the future needs of our customers so that we can begin to align our infrastructure now to their future needs. We've got big ambitions to offer web based, friction free services to our customers, and you would be key to this. We have a great platform from which to innovate and try out new things.
. Please click link to download Cadwyn's values – cadwyn values square.pd
Download the job description here
Download the personal specification here
​What we offer: housing program administrator jobs
The chance to work for an organisation with strong values: Kindness, Honesty, Fairness and Respect
A great full-time opportunity, working 35 hours per week
25 days holiday per year (increasing to 30 with length of service), plus 8 bank holidays
Agile working opportunities
Ongoing training and development at a pace to suit you
Access to a great Pension Scheme
Health and wellbeing support
An annual flexible cash benefit
A cycle to work scheme
At Cadwyn the majority of our staff work in an agile way, working mostly at home (if appropriate to the role) with the ability to hot desk at one of our three sites across Cardiff or to work from any other suitable/convenient location.
Want to find out more? Please get in touch with Kyle Burgess, Director of Corporate Services via email kyle.burgess@cadwyn.co.uk 
Additional Information:
Contract:  Permanent
Shortlisting: 22nd August 2022

Interviews: 31st August 2022
To Apply:
To apply please click on the Apply for Job button below.
Please note that once you begin your application you will not be able to save your progress and return to this at a later date.  We therefore recommend you have your CV and covering letter (outlining how you meet the requirements of the role) prepared prior to starting the process as you will be required to attach these.  You will also be asked for your personal details and equality information as part of the application process.
If you have any questions please contact the HR Team via jobs@cadwyn.co.uk, we're delighted that you're interested in joining Cadwyn and wish you the very best of luck with your application.
Cadwyn is committed to the Principles of Equal Opportunities, Tenant Participation, Professionalism, Openness and Accessibility and welcomes applications from all sections of the community regardless of age, colour, disability, ethnic or national origins, marital or parental status, nationality, political belief, race, religion or sexual orientation.
All Black, Asian and ethnically diverse applicants, LGBTQ+ applicants, candidates with disabilities and tenants who meet the minimum requirements of the job as set out in the Job Description and Person Specification will be guaranteed an interview.