Summary:
The overall job purpose is to deliver high-quality housing management services for older tenants living in Barcud's properties that will enable the Association to meet its business objectives and the needs of its tenants, ensure tenants to achieve their aspirations for independent living.
About Us: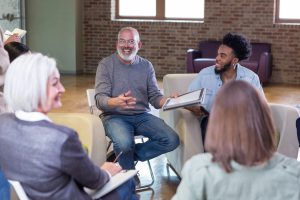 In 2018, the voluntary Boards of both Tai Ceredigion and Mid-Wales Housing Association announced that they had started on a journey of exploring closer collaboration between the two landlords.
By doing so, the new organisation is in a position to develop even more affordable homes and provide more significant employment and training opportunities for staff and tenants within the mid and west Wales region. The merger brings exciting new opportunities for tenants, residents, employees and local businesses.
Find out more about us here
Job Role:
Key Responsibilities:
Supported Housing:
Undertake support worker duties to Barcud's tenants in Supported Housing.
Assess need and ensure referrals to services are made.
Undertake risk assessments with tenants, creating support plans that promote their independence, capacity building, confidence and how their individual needs can be met.
Maintain strong records of supported tenants, updating records as risk assessments and support plans progress.
Provide information to residents relating to their financial contributions to Support Housing schemes (service charge etc).
Monitor the health and well-being of tenants, noting any changes in their support plans.
Provide advice and guidance to tenants in Supported Housing accommodation, liaising with external organisations where appropriate.
Assist with the move-in of any tenants and the move-out of any existing tenants.
Respond to emergency calls, providing assistance and reassurance to tenants.
Establish and maintain strong links with the local community.
Promote and encourage tenant participation in social activities, assisting in the development of resident participation plans.
Manage and maintain the security of Support Housing accommodation. Encourage tenants to use the communal facilities.
Respond to and report any complaints in line with Barcud's policy and procedures.
Carry out regular tests of the Support Housing facilities.
Prepare and book the guest room and collect guest room fees.
Deputise for the Supported Housing Co-ordinator when required.
People:
Promote a high-performance culture that drives continuous improvement and efficiencies.
Communicating the priorities, plans, vision and objectives of the Association to ensure effective delivery to the agreed service standards and targets.
Corporate:
Promote, develop and manage effective partnerships with internal and external stakeholders to achieve continuous improvement in the provision of services.
Promote Health and Wellbeing initiatives throughout the organisation.
Provide excellent customer service to all internal and external customers.
Work within the Association's equality, diversity and inclusion policies at all times and in all aspects of service delivery and employment.
Ensure that the Association and its employees comply with all legal, statutory and regulatory requirements along with best practice.
In all aspects of the Association's work, to promote effective communications, excellence in customer service, and a focus on continuous improvement.
Carry out such other duties and responsibilities as may reasonably be requested.
Download the job description and person specification Here
Additional Information:
Salary: £25,127.00 pro rata

Hours and Contract Type: 37 Hours, Full Time, permanent
Location: Aberystwyth
To Apply:
Closing date: 7 December 2023 (midday)
(Please note that applications received after this deadline will not be accepted)
Interview date:18 December 2023
To apply please follow the link below.
Any problems with the links in this advert, please contact bev@charityjobfinder.co.uk