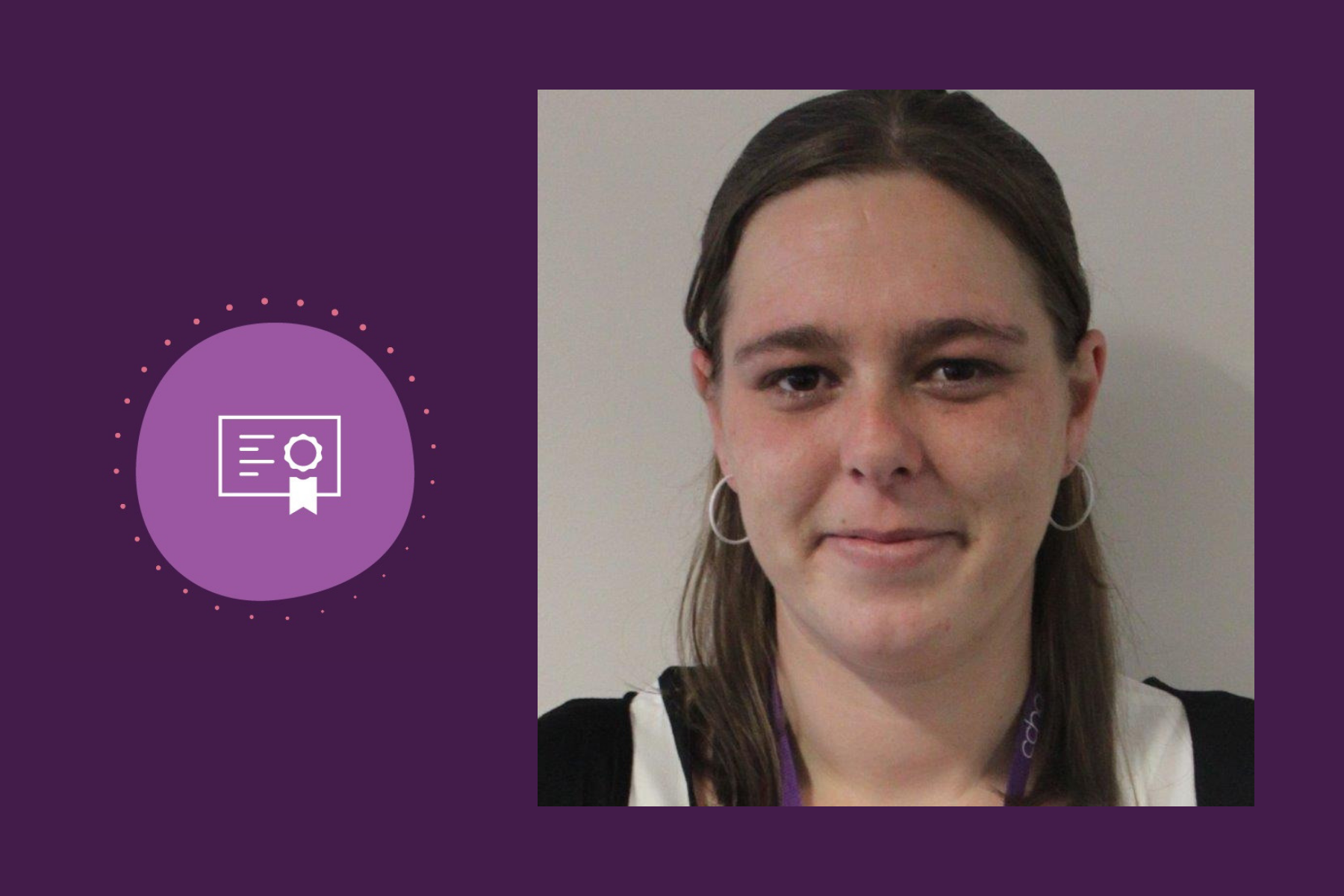 Ceri Anne Evans is customer service advisor at Cardiff Community Housing Association
"In 2015 I was a young single mum and a tenant who lived within the local community. It was a difficult time for me, day to day life was hard, finances were tight and I was struggling with depression.
CCHA helped me get onto a volunteering programme, and supported me through a training course on interview skills. Through this training, and by volunteering at a local community centre, I built up enough confidence to apply for a receptionist position at CCHA which I was delighted to get.
I continued to receive support and skills development through mentors within the housing sector, and in 2016 I secured another role as an assistant in the community and regeneration team. But I didn't stop there! My confidence and skills continues to grow and in 2017 I moved into a permanent role as a Customer Service Advisor, working on front line operational issues that support tenants.
I'm still a tenant, and I feel that housing has given me the support and purpose to make something of my life for myself and for my family. I enjoy my current role in the customer service department, I feel like I can really help people who are also facing difficult times, and the work I do makes a real difference to people's lives.
I'm looking forward to seeing where my career in housing takes me, the possibilities are endless."